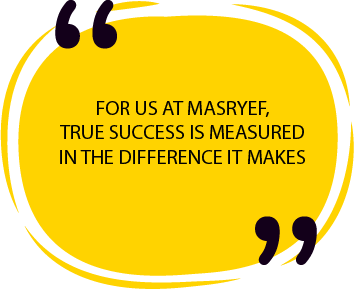 Masryef is a boutique advisory firm that focuses on Shariah advisory and Islamic product development. Masryef is run by ex-senior bankers who used to serve Asean and Middle East region, which differentiate it from other Shariah advisory company. Drawing from the in-depth banking experience by its Principals and Consultants in both Islamic & conventional finance as well as extensive network, Masryef would be able to provide real and practical solution to its clients. 
Based in Kuala Lumpur, the hub of Global Islamic Economy, Masryef Advisory specialises in Shariah consultation related to Islamic Banking and Finance including the Islamic digital finance sector. Founders of Masryef have a combined working experience of over 70 years in various areas of banking of which 50 years were devoted to Islamic Banking and Finance.
Their Islamic banking experience covers the practices of 3 key centres of Islamic finance, namely United Arab Emirates, Malaysia and Nigeria.
MEET OUR SCHOLARS SUPERVISORY COMMITEE
Dr Siti Salwani Razali is currently an Associate Professor at the Department of Business Administration at Kulliyyah of Economics and Management Sciences IIUM since 2001, teaching undergraduate (Economics and Accounting students) and postgraduate students (Master of Sciences in Finance and Masters in Business Administration). She holds a Bachelor of Laws (LLB (hons.), and Shariah as well as a Master of Comparative Laws (MCL) from International Islamic University Malaysia. She also holds a PhD from Business Law at University Putra Malaysia.
Dr Salwani is currently a Shariah Advisor at MIDF Amanah Investment Bank since April 2021 and Shariah Committee of Great Eastern Takaful since July 2011. Previously, she was a Shariah Committee at Bank Kerjasama Rakyat from 2010-2017. She was also a Board Member for the Institute of Islamic Banking and Finance, IIUM from 2011-2013.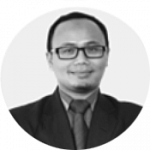 Dr. Mohammad Mahbubi is currently the Head of Economics, Finance, Awqaf and Zakat cum Research Fellow at International Institute of Advanced Islamic Studies (IAIS) Malaysia. He did his CIFP with INCEIF in 2011 and completed his Ph.D in Islamic Banking and Finance in 2017 at International Islamic University Malaysia. He brings with him vast experience in the field of Islamic Banking and Finance, Fiqh Muamalat and Usul Fiqh.
Amongst his notable achievements are "Best Paper Award" at the 4th International Islamic Monetary Economic and Finance Conference and "Best Paper Presenter" at Shariah Economics Conference, from the University of Hannover, Germany.
Said Adekunle Mikail, PhD, is currently an ISRA researcher. He is Shariah Committee Member of BNP Paribas (Najmah) Malaysia Berhad. and Member of Advisory Committee of Expert (ACE) of TAJ Bank Ltd Nigeria. He is also a Shariah Consultant at ISRA International Consulting (ISRA Consulting) Sdn Bhd and I Consult Africa (PTY) Ltd. Ethical and Responsible Advisory, Cape Town, South Africa. He obtained his Bachelor Degree of Shariah from Islamic University of Madinah Kingdom of Saudi Arabia (KSA) in 2006, followed by Master of Comparative Laws and PhD (Law) from International Islamic University Malaysia (IIUM) in 2009 and 2013 respectively. His area of specialisation is Shariah and comparative laws and Islamic finance.